CONTROL SYSTEM ENGINEERING EXPERTS
Engineering is the foundation of DAI, and the employees of DAI have a broad base of control systems engineering experience. We have had the pleasure of working with a multitude of domestic and international companies. No one company or application is the same, and we see that as an advantage. Because every company has different standards for control systems, we get the opportunity to work with, and implement a myriad of different manufactures. Even when clients specify the same manufacturer of a control system, the application is always different. These changes in application prevent us from becoming stagnant in our learning by expanding our knowledge of available programming types such as Function Block, Sequential Function Chart, Structured Text, and Ladder Logic. If we have stopped learning, we have stopped growing.
Distributive Control Systems
Burner Management Systems
Emergency Shutdown Systems
MANUFACTURERS DAIGLE HAS CONFIGURED
We have fully configured jobs using following DCS manufacturers:
Emerson Process Management DeltaV (NT and XP platforms)
Honeywell TDC 3000 (using US and GUS)
Moore APACS
Allen-­‐Bradley ProcessLogix
Delta V Emerson, Honeywell and Foxboro TA
We have fully configured jobs (to various Safety Integrity Levels (SIL) when applicable) using following ESD manufacturers:
HIMA
Honeywell FSC
Delta V Emerson,
Triconix
Hima
We have fully configured jobs using following PLC manufacturers:
Siemens (S7-­‐200 series)
Allen-­‐Bradley (all types)
Modicon (all types)
Cutler-­‐Hammer (ELC)
Rockwell Allen-Bradley
Some additional specifics in the tool kit at DAI include these items which have been part of the kit in the past:
Allen-­‐Bradley (using RS View, PanelView, Process Logix)
Cutler-­‐Hammer (ELC)
Cutler-­‐Hammer (PanelMate)
Honeywell (using Native Windows, GUS, and Plant Scape)
Honeywell TDC 3000 (using US and GUS)
Intellution (stand-­‐alone and DeltaV)
Modicon (all types)
Moore APACS
RealFlex
Siemens (S7-­‐200 series)
Wonderware
While this group is not currently being implemented in our projects, we have the knowledge to know their capabilities and where they should be used or which program can be used to replace them.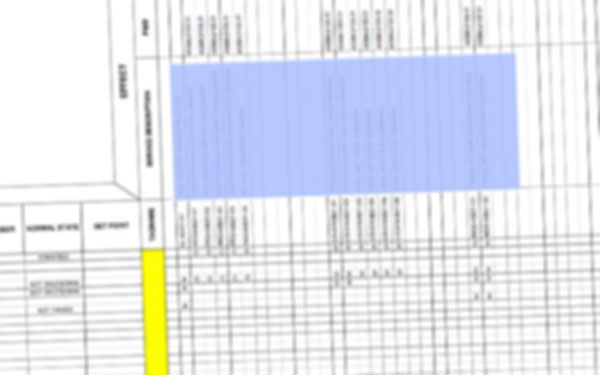 CONTROL SYSTEMS ENGINEERING
The advantage of Control Systems Engineering is that we are the hub in the wheel of engineering disciplines. Control Systems engineers require the input from the Process, Mechanical, Electrical, and Instrument engineers in order to develop a completed control system.
When a process heater is required on a job, typically it is the Process engineer who determines the type and duty, but it is the Mechanical engineer who is responsible for ensuring that it meets spec and determines how it will connect to the rest of the plant.
What type of heater is being used and what is the application? How many burners? What type of flame detection should be used? Manual or automatic ignition? Is this heater natural draft or forced purge? These are just a few of the questions required for the simplest of burners.  Safety is always our first concern and DAI has engineered an innumerable amount of Burner Management Systems (BMS) in accordance to NFPA guidelines for an equally innumerable amount of burner types/manufacturers/applications using a wide range of PLC's for the logic and HMI's and/or pushbuttons for the operator interface.
DAIGLE WORLDWIDE
Our engineering expertise is illustrated in our design, fabrication, training, and field service arenas. We look forward to providing custom tailored engineering services for your operational needs.
The systems engineered and designed by our staff are functioning in Africa, South America, the Middle East, Asia, Europe, and the United States.